BASF Creator Space Worldtour
Brand Experience, Innovation, Konzeption, Lehre, Zielgruppenkommunikation
BASF Creator Space Worldtour
Schreiben & Enter
Kategorien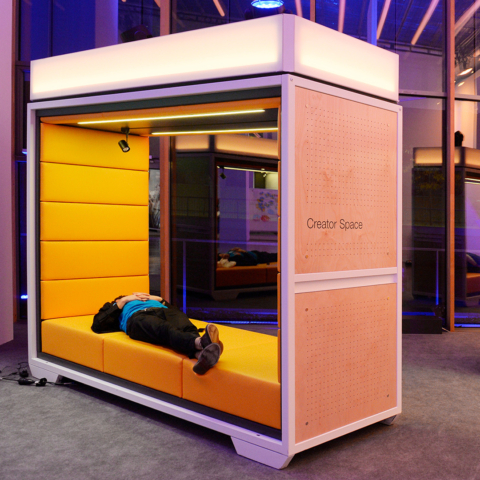 RAUM FÜR IDEEN
UND MACHER
AUF TOUR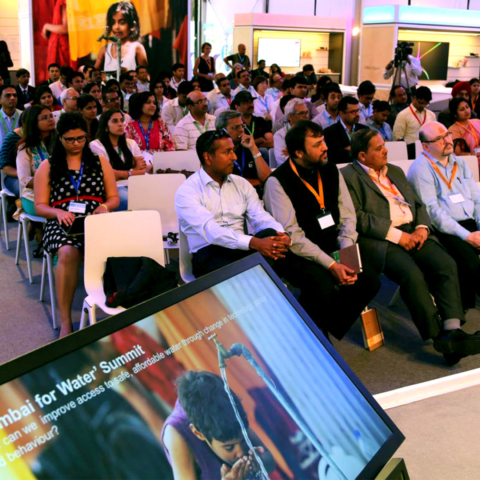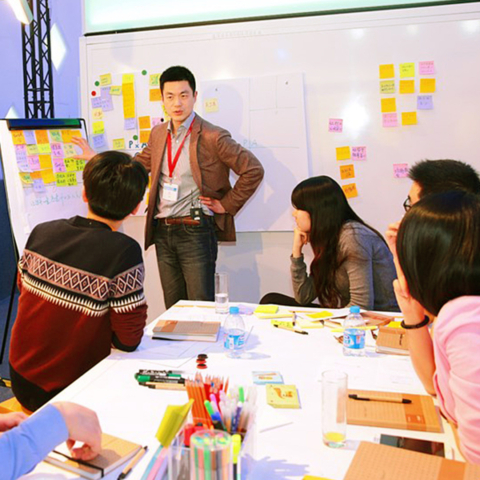 Zum 150-jährigen Bestehen der BASF soll eine Schnittstelle zwischen BASF Management, Mitarbeitern, Ländergesellschaften und der Öffentlichkeit geschaffen werden, die an sechs Standorten weltweit in Aktion tritt.
Das Konzept: Als Co-Creation Programm entsteht in Mumbai, Shanghai, New York, Sao Paulo, Barcelona und Ludwigshafen jeweils für zehn Tage der BASF CREATOR SPACE – ein temporärer Arbeits- und Erlebnisraum für kreative Kolaboration.
Das modulare Konzept bietet "out of the box" Arbeits- und Ruhebereiche, Bühnen und kreative Workspaces. Hier finden Vorträge, Workshops, Inszenierungen, Dialoge und das gemeinsame Arbeiten rund um die Themenbereiche "Städtisches Leben", "Energie" und "Ernährung" statt. Ziel ist, potenzielle Lösungen zu entwickeln, die BASF gemeinsam mit Partnern und Öffentlichkeit umsetzen kann. Aus innovativen Ideen werden Projektvorschläge, die eine Startfinanzierung erhalten und in konkrete Umsetzungen münden.